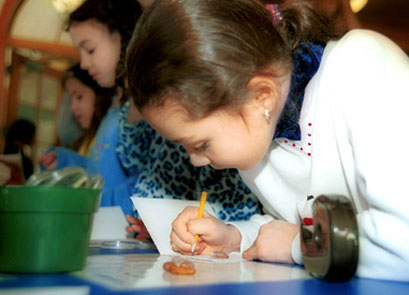 Winter birthdays may have been spent indoors at a party hall or at Chuck E. Cheeses, but Spring birthdays are on their way and where better to celebrate a Spring birthday than outdoors at the New York Botanical Garden.
Starting this spring, parents have the chance to host their children's birthday party in the Ruth Rea Howell Family Garden, Everett Children's Adventure Garden and the Enid A. Haupt Conservatory. The package includes pizza and beverages from a famous restaurant in our very own  "Little Italy", all paper goods, a party coordinator, and an instructor who will conduct a seasonal craft activity with your child and guests. Party goers will also have access to all Garden exhibitions that are open the day of your party.
Party slots are open 10 am to 12 pm on Saturdays and Sundays, but the Garden will try their best to work with other dates and times. Packages are for 10 adults and 10 children.
To reserve your party date, or find out about pricing you can call the Botanical Garden's Group Tours Department at 718.817.8687
Comments
comments